Mucho Más Que Leche & Tus Palabras de Hoy Win Effie Awards for Grupo Gallego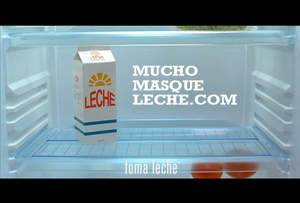 Grupo Gallegos was awarded two North American Effie Awards for its work with the California Milk Processor Board and the Ad Council for Hispanic Scholarship Fund. The trophies were distributed at the Effie Gala on June 7 in New York, NY.
The "Mucho Más Que Leche" (More Than Just Milk) campaign was awarded a silver Effie in the Beverage (Non-Alcoholic) category. The other two award winners are Gatorade, led by Chiat Day, and V8, led by JWT.
The Ad Council for Hispanic Scholarship Fund (HSF) campaign earned Grupo Gallegos a bronze trophy, the agency's second Effie of the year. This submission is a winner in the Hispanic category and the only winner in the category this year. Read More »